LEONARD COHEN TULKINGAR


Niels Midjord
Faroe Islands, 2013
1. Sum Ein Fuglur - Bird On a Wire
2. Farvæl Mariann - So Long Marianne
3. Har Eru Wingi Ráð Ímóti Ást - Ain't No Cure
4. Halleluja - Hallelujah
5. Søgan Um Ísak - Story Of Isaac
6. Gestirnir - The Guests
7. Sanna - Suzanne
8. Dansa Meg Til Kærleikans Trom - Dance Me To The End Of Love
9. Í Nát Ert Tú Mín - Tonight Will Be Fine
10. Tak Ein Vals - Take This Waltz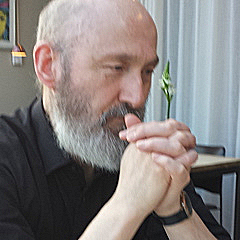 All songs in Faroese. Credits: Niels Midjord (vocals, guitar, cover design, harmonica, translation). Nicolina Midjord (vocals). Baldur Kampmann (piano, recording, mixing and mastering engineer).
Tutl Records, Faroe Islands, 2013

For more information, visit tutl.com



The Faroe Islands are an archipelago between the Norwegian Sea and the North Atlantic Ocean, halfway between Norway and Iceland, with a population of approximately 49,000. The islands are an autonomous country within Denmark.
Thanks to Jørn Lansby and Kristian Blak for the information,
and to Niels Midjord for the photo.